Washington Apple Pi's fourth digital photo contest is underway. As with all contests, there are rules, and this year they are both simpler and more restrictive. So break out your Apple QuickTake 100 or Apple iSight or iPhone 6 Plus and send us your best photos. Contest ends early October.
Stan Schretter will be our guest on September 26, discussing how to take better photos with iOS (iPhones, iPads) devices.
Upcoming Calendar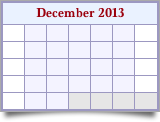 ⌘ Note: in case of inclement weather, Pi activities follow the closure schedule of local school districts.