The first General Meeting of 2017 will delve into how you can run non-Mac operating systems on a Mac, in parallel with macOS, using Parallels. Ever had a need to run Windows 10, or Linux, or something else, but didn't want to go to the trouble and expense of owning and maintaining multiple machines? It is surprisingly easy. Note change in meeting building and room number.
In case of inclement weather or other emergencies, the Pi follows the same schedule for closures as the Montgomery County school system or, in the case of General Meetings, George Mason University.
Stay secure with Pi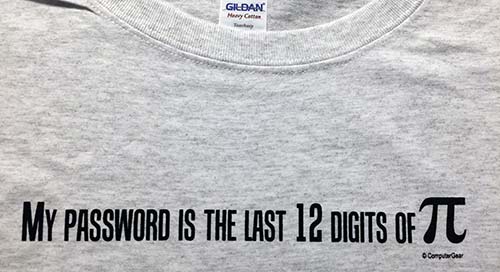 This was sent to the Pi webmaster, by Pi members, as a Christmas present. Click on the image for a larger view (if you look closely at the weave, you can make out those last 12 digits).