Map to Washington Apple Pi General Meeting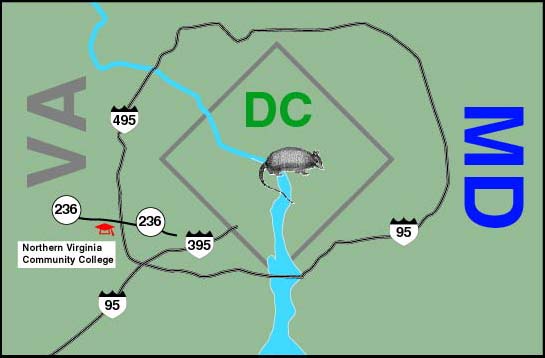 The General Meeting is held (with few exceptions) in the Community and Cultural Center Auditorium of Northern Virginia Community College (NOVA) in Annandale, Virginia. To get there from the Washington Beltway (Interstate 495), exit west on Virginia 236 (away from Washington, DC). NOVA will appear on the left a little more than a mile from the Beltway. The entrance is marked by a large electric sign.
Once you have turned onto the campus, follow the loop road to the left, and circle around to the "back" of the campus. Signs randomly appear and disappear to designate Cultural Center parking.
---