December 2006 General Meeting
Washington Apple Pi Holiday Open House
Sunday, December 3, 1 p.m. to 4 p.m.
Join your fellow Pi members for an afternoon of socializing and merriment at our clubhouse. Members are invited bring holiday finger foods and desserts to share. There will be presents, too!

Grab a brochure in JPEG or PDF.
Notes:
Questions: Contact the WAP office at (301) 984-0300.
Party location: Washington Apple Pi World Headquarters, 12022 Parklawn Drive, Rockville, MD 20852. See map to office, or view the Pi office from space, compliments of Google Earth: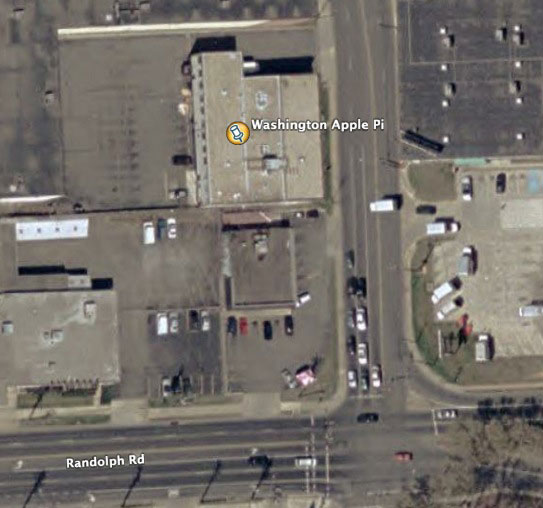 ---