December 2019
Pi Holiday Party
Decemver 21, 2019, 11 a.m, Rooms 30-31, Cedar Lane Unitarian Universalist Church
Note: this meeting will be held in Maryland, at Cedar Lane Unitarian Universalist Church, 9601 Cedar Lane, Bethesda, MD 20814. Please park in the upper parking lot for this meeting.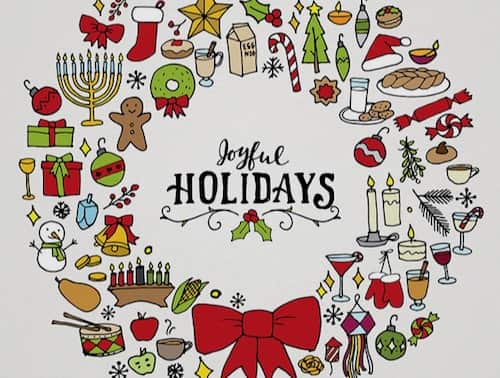 This was so much fun last year that we decided to bring it back again.
The Pi's Christmas, Chanukah, Kwanza, Winter Solstice, etc. Holiday party will take place this Saturday, 21 Dec 11 am - 2 pm. in our Cedar Lane classroom space. Come and bring something to be social with Pi members!
While a bit early in the day, it's fine if you'd like to bring beer, wine, or traditional eggnog.
Please fill out this form to RSVP and to say what/if anything you'd like to bring. https://forms.gle/vJDJmACFTD6Ajyd87
---