February 24, 2007 General Meeting:
Google Review
New Location - 9:30 a.m. to 12:30 p.m.
Washington Apple Pi's February 2007 General Meeting will be in a new location: Luther Jackson Middle School, 3030 Gallows Road, Falls Church, Virginia. Directions below.
Google Review
Google is the world's most popular search engine, so popular that it has become a verb. But there is more to Google than search: discover Google Maps, Documents, Spreadsheets, and Google Earth, plus more. Plus: formal announcement of the first Pi Photo Contest. Meeting poster in JPEG or PDF.
Meeting Agenda
9:30-9:45 Q & A - Lawrence Charters
9:45-10:00 Pi Photo Contest Kick Off Presentation
10:00 - 11:20 Main Presentation Google Review
Kristen Thomason - Search

Travis Good - Google Maps

Tom Berens - Google Earth & SketchUp

Bob Jarecke and Pat Fauquet - Docs and Spreadsheet

Lawrence Charters - GMail

Kevin Parker - Translate
11:25 - 12:10 Breakouts
Tom Berens - Google Earth and SketchUp

John Barnes - Photo Editing and Pi Photo Contest File Naming Criteria

Bob Jarecke and Pat Fauquet - Mac Fundamentals
12:15 -12:30 Club Business and Prize Auction (Want to see the prizes?)
Directions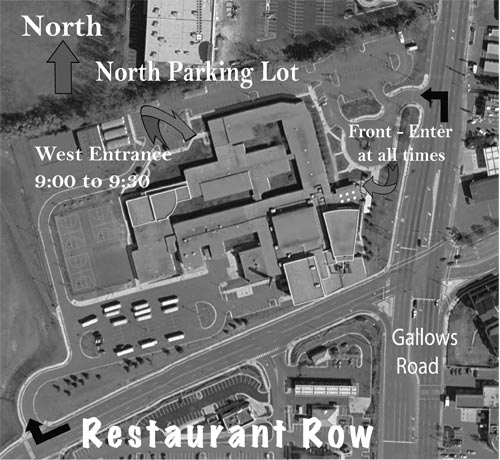 Notes:
Questions: Contact the WAP office at (301) 984-0300.
The meeting, open to the public, starts at 9:30 a.m.
---