May 2018 General Meeting
The end of privacy?
May 19, 2018, 9:30 a.m. to noon, Cedar Lane Unitarian Universalist Church
Note: this meeting will be held in Maryland, at Cedar Lane Unitarian Universalist Church, 9601 Cedar Lane, Bethesda, MD 20814. Please park in the upper parking lot for this meeting.
Millions of people found this messge, or worse, on their Facebook page recently: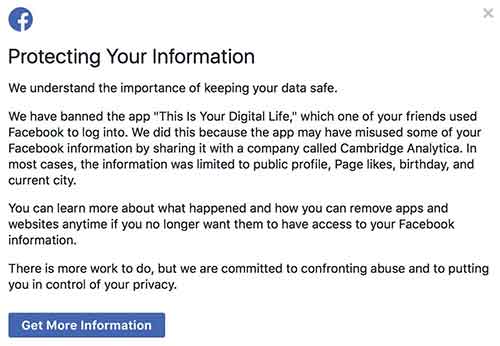 Click on image for a larger view.
What this message (and similar ones from any number of social media firms, banking institutions, health care providers, credit card reporting firms, etc.) means and what to do about it is the subject of our May General Meeting.
B.J. Mendelson, author of the cult-classic Social Media Is Bullshit (St. Martin's Press), has turned his attention to privacy in the modern world. When not writing comic books, Mendelson has debated the ambassador to Pakistan at the United Nations about social media, traveled around the world to talk about data collection and marketing, and consulted with successful brands such as Subaru North America. His new book, Privacy: And How We Get It Back, is now available on Audible and Amazon.
In his presentation, Mendelson examines all the different ways your data is collected and used against you by the big tech companies. Often, that data collection is done without your permission. Mendelson highlights the offline steps you can take to protect yourself while outlining a solution to today's privacy woes ... And maybe even a way for you to make some money in the process.
After the Pi meeting, Mendelson will continue on this topic at the afternoon meeting of the Potomac Area Technology and Computer Society (PATACS).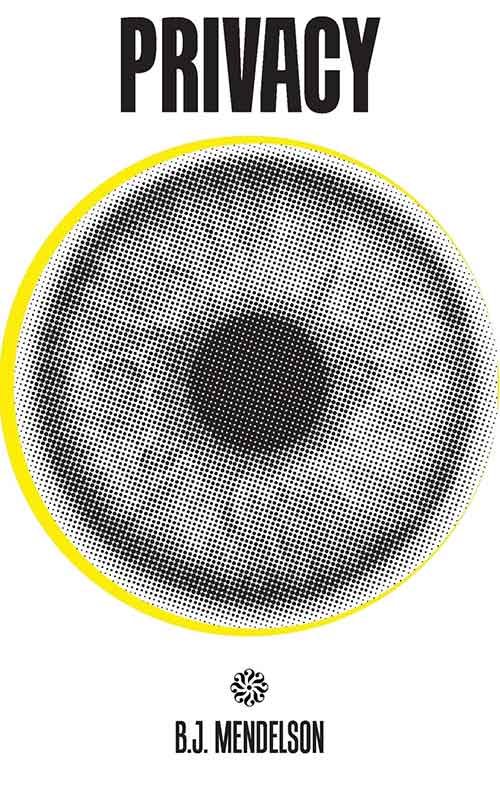 We will also have our internationally-acclaimed Question and Answer session, performed live, without a script and without a net!
If there is adequate bandwidth, and it isn't entirely used up by the attendees and their iPhones, iPads, iPods, etc., we will stream the meeting over the Pi's YouTube Channel: https://www.youtube.com/channel/UCeX9TuhjBL7n1HGlHOaNCmQ
---