May 2022
Cryptocurrency: Scams and Trends - Dan Patterson
May 21, 2022, 10:00 am -12:30 pm ET
Virtual - via Zoom (check your email for the Zoom meeting info)
Dan Patterson is a reporter for CBS News. He covers the tech trends that shape politics, business, and culture. He has produced stories from conflict regions in Africa and the Middle East, presidential primaries and conventions, the UN in New York and Geneva, and technology events like CES, SXSW, Black Hat and the World Economic Forum in Davos. Dan's recent story about scams involving cryptocurrency will be the main topic of his talk, which will also touch on more general cryptocurrency issues and trends. Dan Patterson at TechRepublic.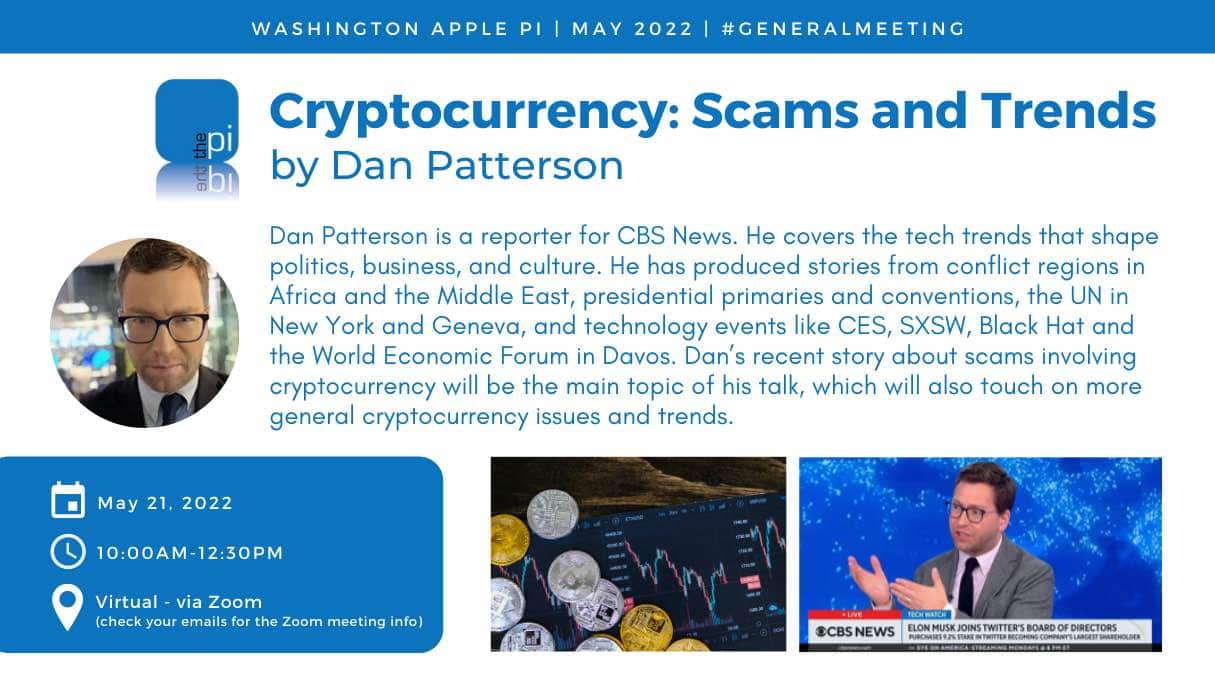 Click on image for a larger view.
We'll start with a Q&A, so please send us any questions for us to queue up for the panel.


Please remember to use the Attendance Check-in link, https://wap.org/attend
---