Pi Photo Contest 2007 Underway — Give Us Your Best Shot!
By Tom Carlson
Digital photography and software editing of digital images have always been popular topics at Washington Apple Pi (WAP) General Meetings. With this in mind, the idea popped into my head, "why don't we have a Pi photo contest to liven things up?" Thus was born the notion of having an annual Pi Photo Contest (PPC).
The subject for an initial competition was pitched to the Board of Directors last summer, and they immediately endorsed the idea. But who was going to do it? Where were the volunteers to run it?
The questions have been answered, at least partially. A team of three Pi volunteers has stepped into the breech, and they are spearheading the first (as far as I can recall) official photo contest sponsored by WAP. So, get those cameras clicking and dig out those old favorite photos to build your Pi portfolio. This is going to be interesting and, hopefully, a good time for all.
The contest had its kickoff at the February General Meeting at Luther Jackson Middle School on February 24. The purpose of the contest is for members to share their best digital images in a competition with other club members. The submissions will be evaluated by two outside judges – both professional photographers not associated in any manner with Washington Apple Pi.
They suggested, and PPC organizers agreed, that novice photographers should compete against other novices while the advanced photographers compete against peers at the same level. Who decides if you are a novice or advanced photographer? The entrants do, for they are best suited to know their skill level.
What kind of photographs should be entered? The PPC welcomes color, black and white, gray-scale as well as sepia submissions. While it may be fun and a learning experience to go out and take new photographs for the contest, you may submit any photograph you have previously taken, provided it is your own creative work and has not previously been published or submitted to another photo contest.
The contest has five subject areas or categories, which are detailed below. Photographers submit their best photo as a digital image file in each of the subject areas. You do not need to submit a photo in each subject area.
So far the terms photograph and digital image file have been used interchangeably, but they aren't quite equal. Contest submissions can only be digital image files, in TIFF or JPEG (best quality) format. No Photoshop format, no PICT format, no JPEG2000 format – just TIFF and JPEG. For proper display in the Journal, photographs should be at least 1600 pixels across and 1200 pixels down; smaller images will be hard to reproduce in the Journal.
These files may be created from a digital camera or a scanner that must be used to convert film negatives, positives, pictures and slides to digital image files. Any form of image may be submitted as long as it is a true representation of the original, and it is in digital format.
There Are Some Allowable Photo Edits
Some photo editing is allowed for the first four subject areas – People, Nature, Travel and Architecture. The edits allowed are the same as those used in the darkroom for film processing and for film-based photo contests, i.e. cropping, spotting, dodging, burning, red-eye correction, sharpening, contrast adjustment and slight color adjustment. The slight color adjustment returns the picture to its natural state, removing an unnatural color tone, like greenish tint often seen in color photos taken under fluorescent lights. Wholesale changes, like changing a person's shirt color or adding or removing a chain link fence in the background are not permitted.
Submit Photos in One or More of the Five Subject Areas
The PPC subject areas are listed below:
People – Persons from all walks of life. These may be wrinkled old timers, smooth skinned babies, a lonely person or several people involved in a group activity. The person or people must be the primary subject of the photograph [Figure 1].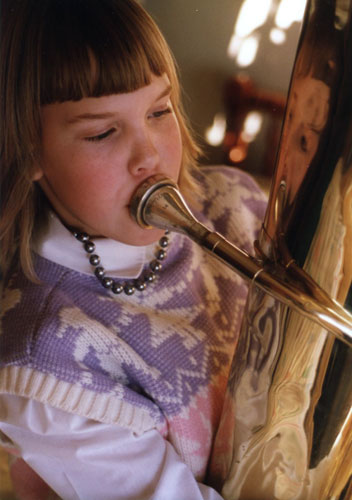 Figure 1: Brenda's euphonium recital, People category, Canon 35mm slide.
Nature – Animals, plants, bugs and butterflies, etc. or scenes from the earth, clouds and sky around us. Panoramas are allowable too. This category is basically the living world around us, including the earth, its geological formations, landscapes, as well as the sky and starry world beyond [Figure 2].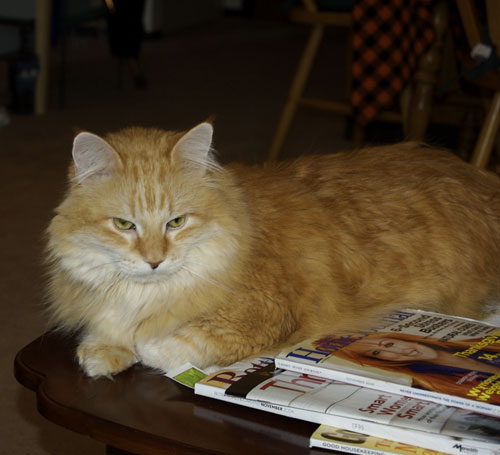 Figure2: Humphrey, king of the coffee table, surveying his domain, Nature category, Nikon D50.
Travel – Recognizable travel destinations. People when present are secondary to the scene [Figure 3].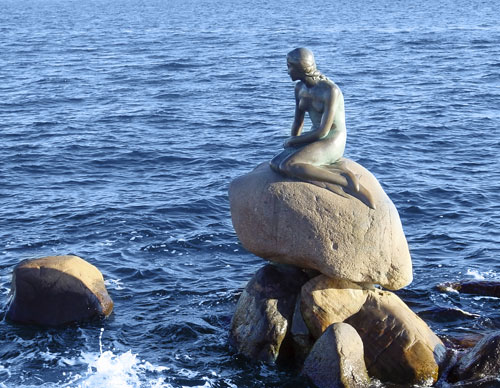 Figure 3: The Little Mermaid Welcomes Visitors Who Travel to Copenhagen, Denmark. Travel category. iStockPhoto.
Architecture – Buildings, man-made structures like suspension and covered bridges, as well as statues [Figure 4].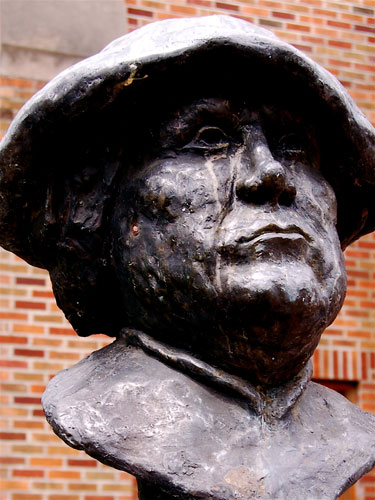 Figure 4: Martin Luther eyes students on Pacific Lutheran University's Red Square, Architecture category, Nikon D50.
Washington Apple Pi – This is the contest's most interesting and versatile subject area. Each submission must have at least one of the category's title words displayed by text or as an object. The word Pi is versatile in that a food pie can also satisfy the requirement. A photo may have more than one of these representations in it. Limitations on this subject area are few with one notable exception: the words "Washington Apple Pi" and the Pi logo are not allowed. The photographer must have proper license for any lettering on submissions in this subject area. Collages and composite photographs are allowed in this category [Figure 5a] [Figure 5b] [Figure 5c].
Figure 5a: Picture of flags at World War II Memorial flying almost as high as Washington Monument, Washington Apple Pi category, camera type unknown.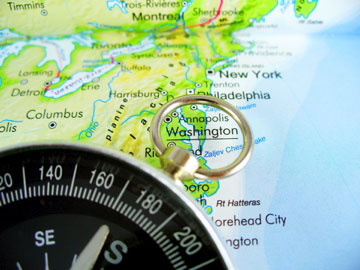 Figure 5b: Compass pointing the way to Washington, Washington Apple Pi category, camera type unknown.
Figure 5c: Martha as she appeared on 1940's postage stamp is another "Washington." Belongs in Washington Apple Pi subject area.
What the Judges Are Being Asked to Do
The two outside judges will receive all of our digital images on April 15. Their first action will be to sort by file name, organize them by novice versus advanced photographer and sort by subject areas within the two skill levels.
For each skill level and subject area, the judges will project the digital images onto a screen and agree on which pictures are the best top three. When judging is completed for novices, they will repeat the process for advanced photographers.
Their final judging task, before providing a list of winners to WAP, is to select the one "best-of-show" photograph. This selection is made without regard to skill level — everyone is a contender for this top award.
The last task for the judges is to provide PPC contest organizers the list of the 31 best photographs and their rationale for choosing these photographs. Some explanations will be shared during the recognition ceremony held at the May General Meeting. The rest will be included in the Pi Journal along with the PPC's best images.
Please note; the judge's decisions are final; there is no appeal.
Timeline
Calendar for the Pi Photo Contest:
March 1 to April 1 – PPC submission period
April 2 to April 14 – Get organized to prepare photos for judging
April 15 – photos to judges (and file for income tax extension)
May 26 General Meeting – PPC Recognition Ceremony
Late May or early June – Publish PPC best photographs on WAP Web site and next edition of Pi Journal
Making submissions
Each digital image file needs to have standardized name identifying the following:
Novice or advanced photographer
Subject area [P for People, N for Nature, T for Travel, A for Architecture, W for Washington Apple Pi]
Pi member number
Submitter initials (2 or 3 characters)
Image Caption (up to 50 characters; you cannot use a colon, a slash, or a non-Roman character)
Ends with ".tiff" or ".jpeg"
The file name for Figure 6 is "N-T-18490TOC-Worm's_Eye_View_Of_Seattle_Space_Needle.jpeg."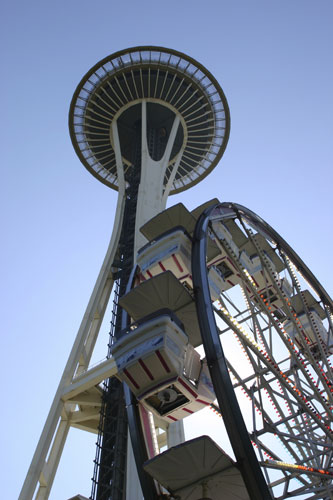 Figure 6: For file naming: Correct file name is:
N-T-18490TOC-Worm's_Eye_View_Of_Seattle_Space_Needle.jpeg
How to submit digital image files will be shared at the kickoff presentation at the February General Meeting. Basically, entry files must be submitted on any media that can hold digital files and that can be read by our office Macs. By far the easiest way is to load them on a flash drive and get them to the office personally or by mail. Other forms of media are acceptable too, such as CD or DVD discs. Files can also be transferred electronically by making them downloadable from your personal storage space. They may also be emailed to piphotocontest@wap.org, but keep in mind your outgoing mail server may not be able to handle large attached files. In all cases, if you can come up with a way to get a digital file to us, we will ensure the photos get entered into the contest.
Information accompanying each digital image file must include participant's contact information: Pi member name, email address, member number, phone number and whether you are competing as a novice or advanced photographer. Other required items are image title, file name (according to contest rules), authorization to publish winning photographs on Washington Apple Pi Web site and in the Pi Journal, and certification that the submission is your own work.
It is critical that the contact information accompany the digital file. In the unlikely event we cannot open your digital image file when prepping for our judges, we want to be able to "give" you a second chance to participate, provided we can contact you after April 1 and you can provide replacement or corrected file information before April 12.
May General Meeting Hosts Recognition Ceremony
Judging will be completed in time for the May General Meeting on May 26. For novices, fifteen certificates for first, second and third place photographs in each of the five subject areas will be awarded. Advanced photographers with best pictures will also receive their first, second and third place certificates at this meeting.
The overall "best-of-show" winner selected from all digital image files submitted, regardless of skill level, will receive their best-of-show certificate, an iPod shuffle and the awarding of "The Brownie," a traveling trophy that must be returned for the next year's contest. A name plaque will be affixed indicating the Best of Show winner and every winner for the following years. There will also be some lesser prizes for the first place winners in each category. 
For Pi photographers and supporters who are unable to attend the May General Meeting, the best of the Pi Photo Contest photographs will appear on the Washington Apple Pi Web pages as well as be published (in gray scale) in the Apple Pi Journal.
Summary
This is going to be a fun event, and we are anticipating hundreds of entries. All submissions will be judged fairly, and there will be some feedback offered by the judges. Don't miss this opportunity to enter your best work and see how you stack up against other Pi members. There are no entry fees, just a promised good time.
So what are you waiting for, bring up the Pi Web site and click on the Pi Photo Contest link. If we don't provide you with all you need to know, just email us at piphotocontest@wap.org.
Wishing you all good luck and many happy snaps!
---