District of Columbia: Regional Map
In this official government map of the Washington, DC region, you see the classic design of the region: metropolitan centers surrounded by concentric transportation rings. There are several theories on how this design came about:
It reflects the common local tendency to travel in circles.
It is a diversion to enemy bombers, centering on where the politicians gather (airport bars) and away from more critical areas (where the tobacco price support checks are written).
It is a Zen lesson in life, showing how a rock thrown into a pool will create ripples, but the ripples will slowly fade away to nothing.
It was an accident: someone set several coffee cups on a map during a break, and these were misinterpreted as construction orders.
The last theory, of course, is the correct one.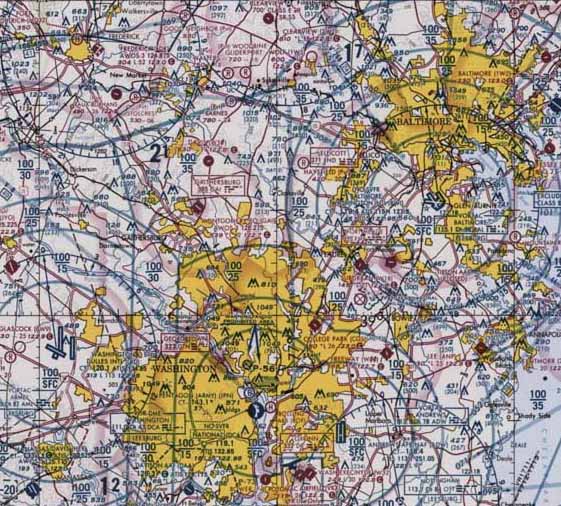 Washington Apple Pi Virtual Tours, October 15, 1997 lic
---