City Sights: Trophies of War
In history classes, teachers refer to the Americas as the "New World," which suggests that Europe and Asia, in particular, are much older. Yet consider this: the United States has been operating under the same basic political authority, the Constitution, for more than 200 years, longer than any Asian or European country.
Washington, DC, has numerous reminders of the country's age, such as this trophy of war: the famed London Bridge, captured by George Washington during the Revolution and carried back to the infant United States as a trophy by his jubilant Minute Men.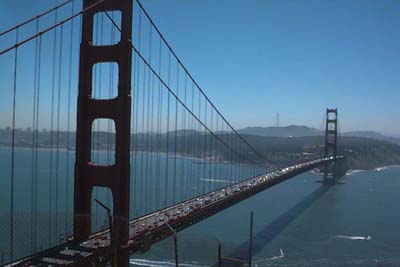 According to legend, Washington's troops carried this back to America aboard flat-bottomed boats they purchased from Hessian soldiers.

Washington Apple Pi Virtual Tours, October 15, 1997

 
---