With the push to downsize government (except, of course, those parts necessary to maintain defense, prisons, special prosecutors and lobbyists), federal agencies have been struggling to come up with "alternative sources of funding" to carry on critical tasks. One popular method: street vendors.
Along many streets, for example, you will see "Squeegie Guys" (such as the one shown below) cheerfully and fearlessly offering to "squeegie" your car windows -- or your entire car -- in return for a modest donation to their program. If you don't happen to have a car, they'll offer to squeegie your glasses (if you wear glasses) or your contact lenses (if you wear contact lenses) or various body parts (if you lack car, glasses or contact lenses).
In addition to the Squeegie Guys, dressed in their colorful, quaint agency costumes, the most popular street vendor activities are probably the bake sales. The Department of Commerce, for example, is famous for their "Herbert Hoover Cake" (the department is located in the Herbert C. Hoover building), and the FBI has their competing "J. Edgar Hoover Brownies" (the FBI is located in the J. Edgar Hoover building). The Environmental Protection Agency doesn't have a building named for someone named Hoover, but they are famous for cleanups, so they have an annual "Hoover Barbecue: Our Ribs Don't Suck." The relationship between vacuum cleaners and food escapes most tourists, but the event is a big hit with local residents.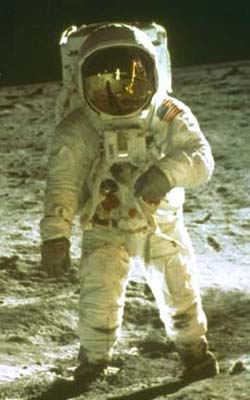 "Squeegie guy" from NASA on a recently paved section of Pennsylvania Avenue.