The art and practice of politics has given rise to an extensive, colorful, and frequently misunderstood vocabulary. One of the more commonly misunderstood phrases is that of "greasing palms."
Some extremist reformers have suggested that "greasing palms" is slang for bribery and corruption. In fact, it is not slang at all, but a literal description of a time-honored political rite. If a newly elected member of Congress introduces a bill that requires some non-trivial amount of money ("non-trivial" in this case meaning tens of billions of dollars), this member must first "grease some palms," usually this particular palm, located in the Capitol Building parking lot.
Always at noon, the member must coat the entire tree in cooking grease, starting at the base and working all the way up to the fronds. Over the years, as the tree has grown (it now towers over 50 feet high), this task has become increasingly difficult.
Incumbants are not required to "grease palms," leading to criticism that this unfairly weights the political process toward senior politicians.
Washington Apple Pi Virtual Tours, October 12, 1997 lic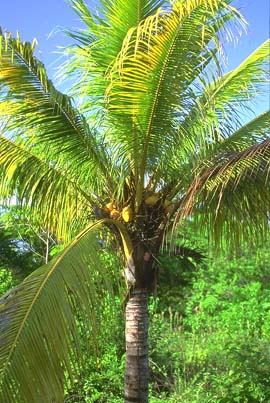 Climbing your way to the top is an essential skill if you intend to get anything done in Congress.